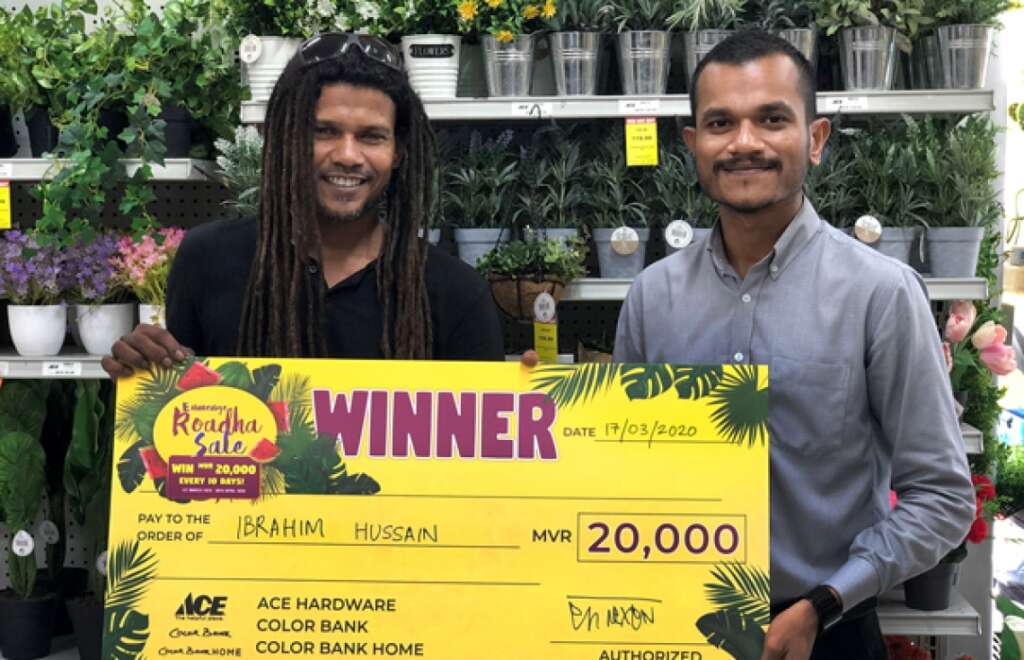 Congratulations, Mr. Ibrahim Hussain – First winner of MVR 20,000 Enmenge Roadha Sale 2020

Enmenge Roadha Sale 2020 is a joint promotion between Ace Hardware, Color Bank and Color Bank HOME starting from 1st March – 30th April 2020. Spend MVR 300 and stand a chance to WIN MVR 20,000 every 10 days! 

You can also enjoy huge offers and savings on housewares, home appliances, kitchenware, dinnerware, paint and other categories during the promotion!